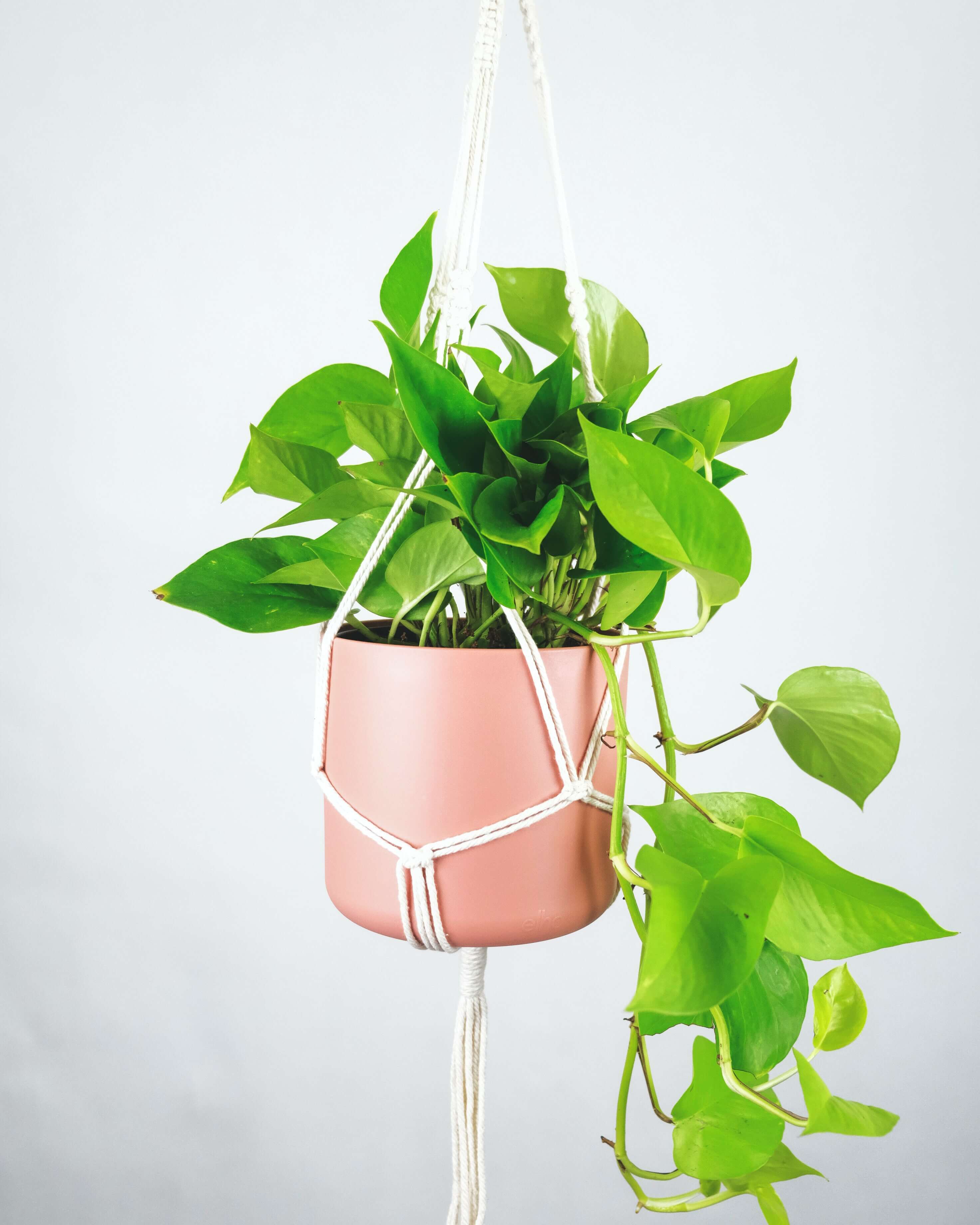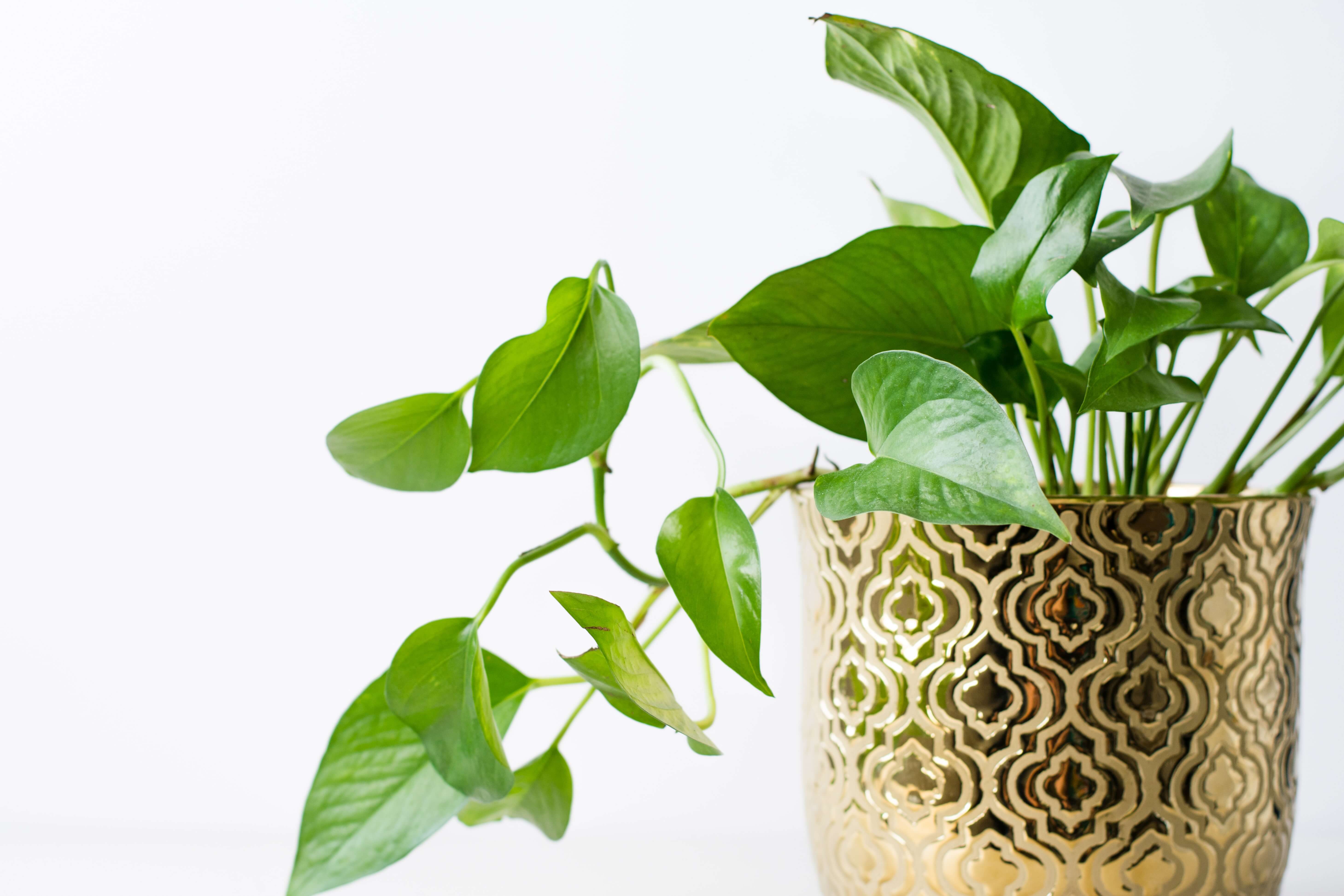 Maintenance
| | |
| --- | --- |
| Water | Let it dry before waterings |
| Fertilize | You can fertilize it every month all year |
| Sunlight | Avoid direct sunlight in the afternoon. It likes bright light but survives in low light conditions |
Epipremnum aureum is an evergreen vine growing to 20 m (66 ft) tall, with stems up to 4 cm (2 in) in diameter, climbing by means of aerial roots that adhere to surfaces. The leaves are alternate, heart-shaped, entire on juvenile plants, but irregularly pinnatifid on mature plants, up to 100 cm (39 in) long and 45 cm (18 in) broad; juvenile leaves are much smaller, typically under 20 cm (8 in) long.
The flowers are produced in a spathe up to 23 cm (9 in) long. This plant produces trailing stems when it climbs up trees and these take root when they reach the ground and grow along with it. The leaves on these trailing stems grow up to 10 cm (4 in) long and are the ones normally seen on this plant when it is cultivated as a potted plant.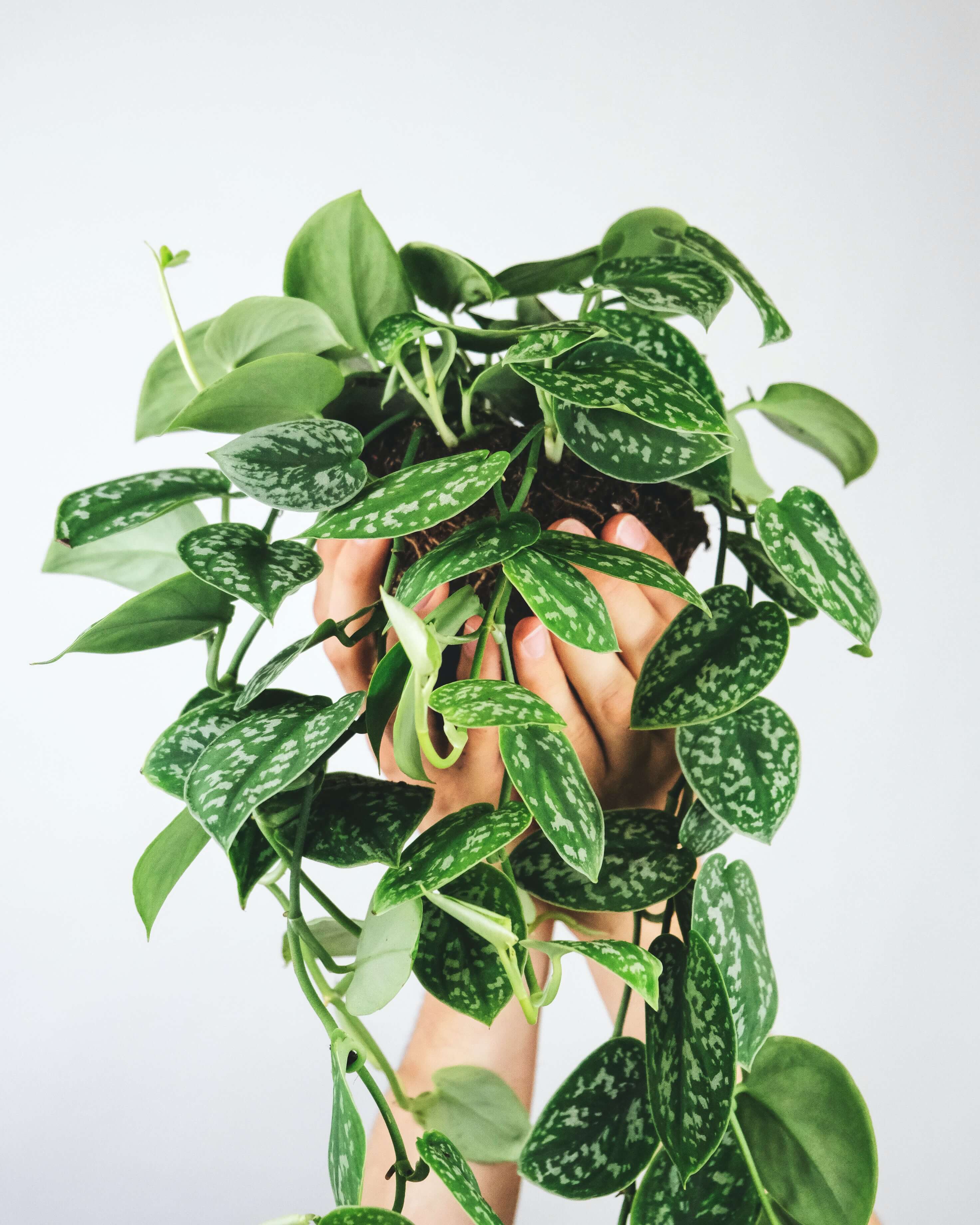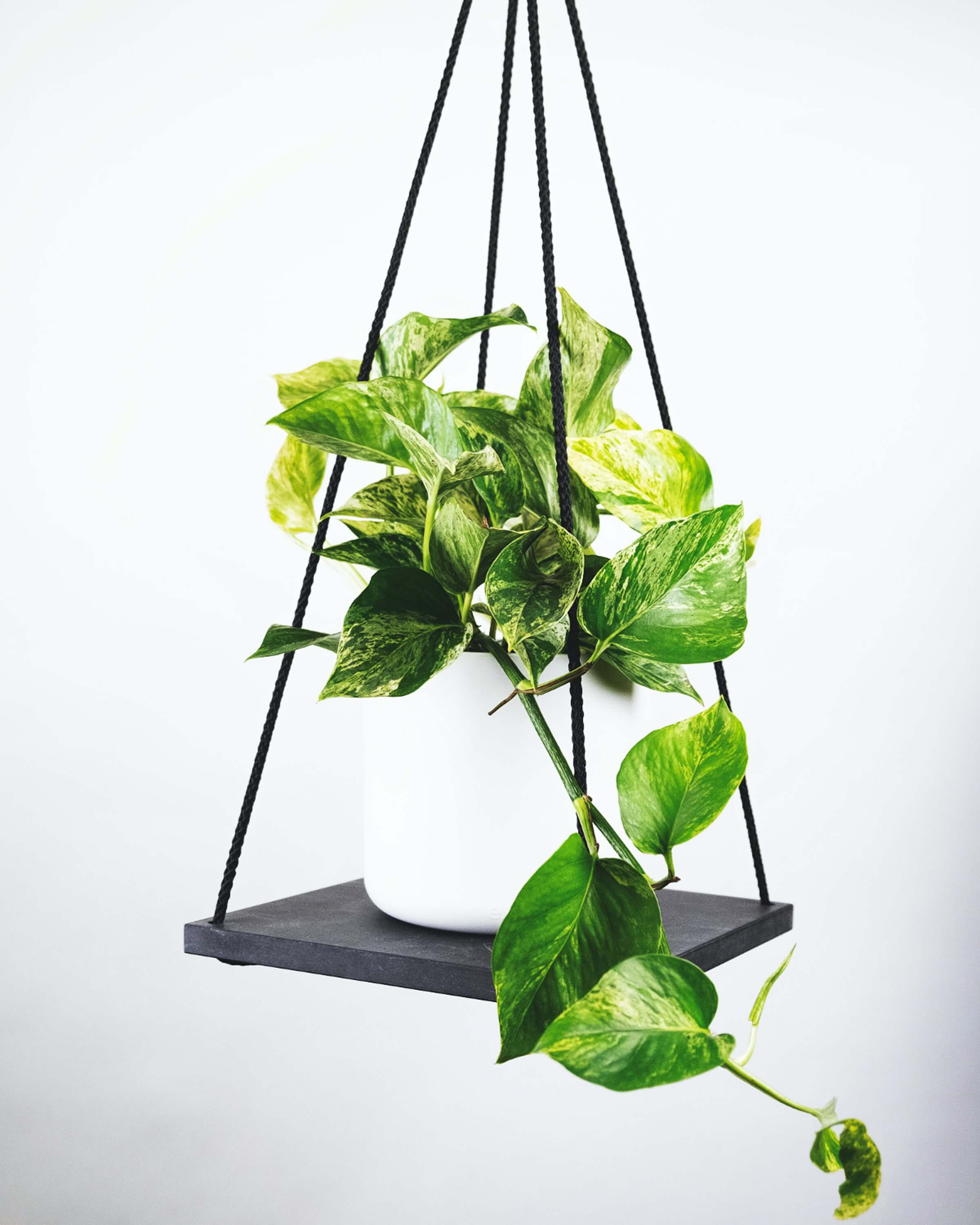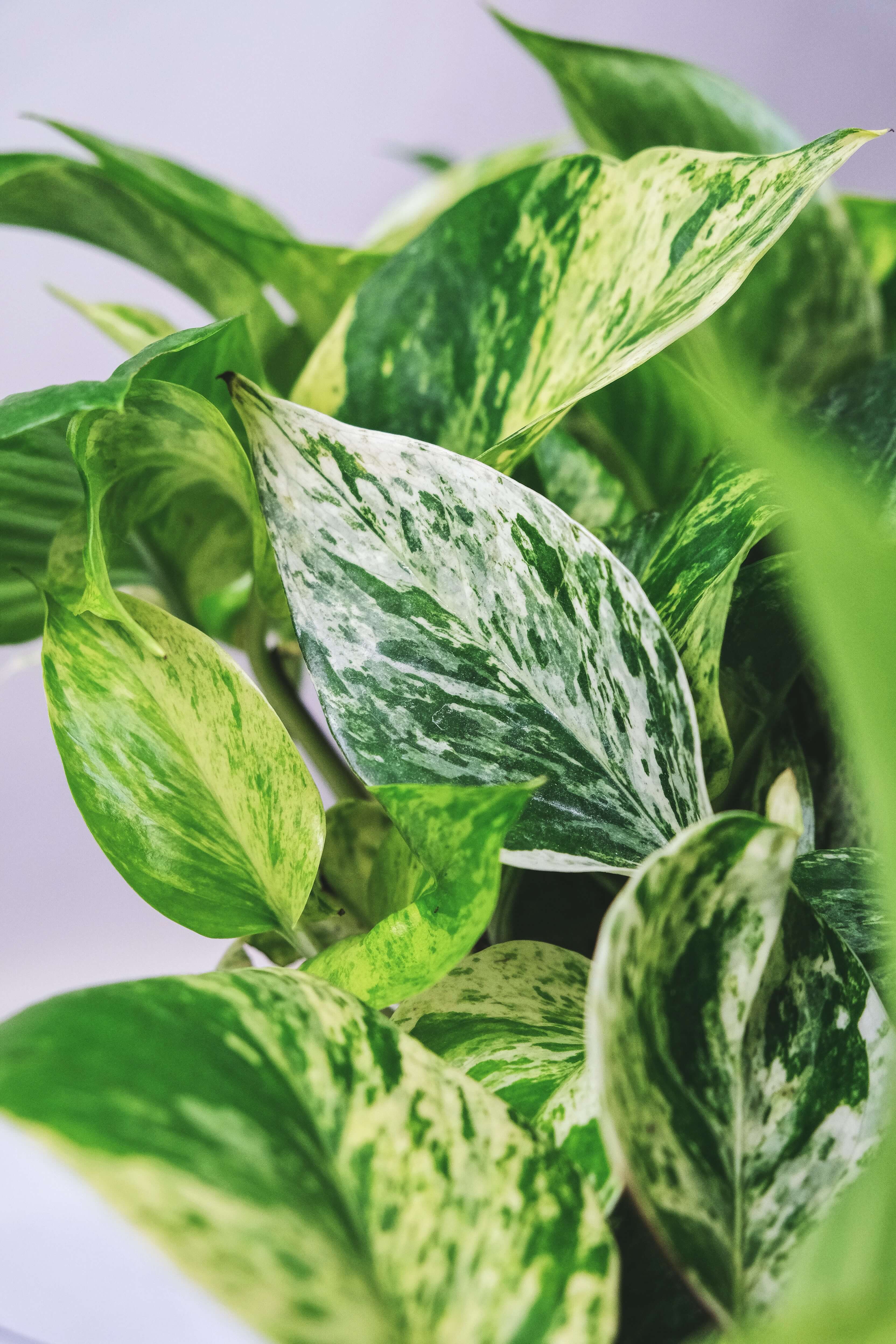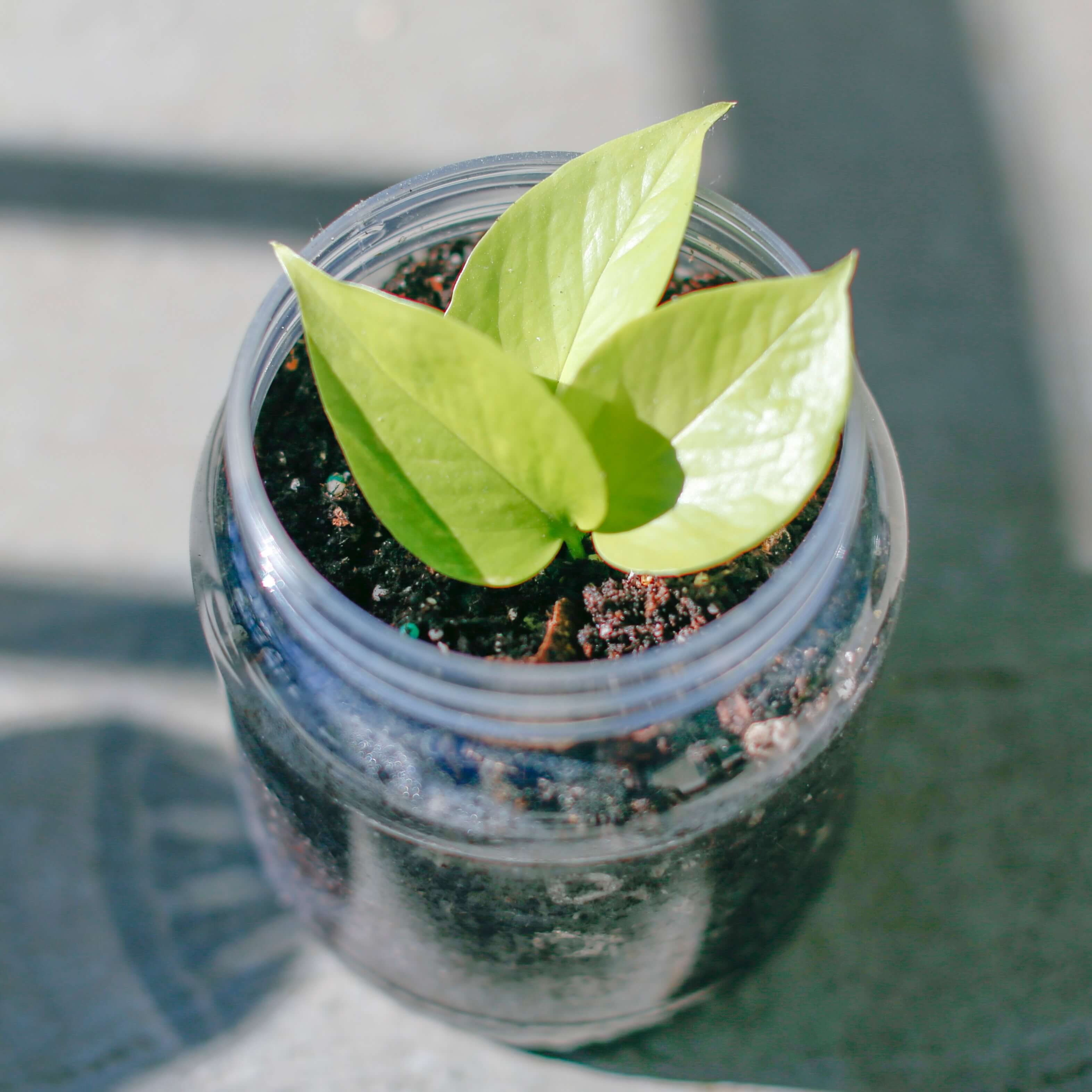 Varieties of Pothos
Many varieties of pothos have been developed with different types of leaf variegation featuring white, yellow, or light green patches interrupting the predominant deep green. There are also cultivars with leaves that are solid light green.
"Marble Queen"
"Pearls and Jade"
"Neon"
"Silver Satin"
Golden Pothos
The Golden Pothos, or the Epipremnum aureum, is native to Southeast Asia. It has the reputation of being one of the easiest houseplants to take care of. Its common name, Pothos, comes from the genus is was once classified under: Pothos aureus.
The Golden Pothos is known for its heart-shaped green leaves with variegation in yellow. In the wild, it is known to overgrow forest floors and tree trunks due to its aerial root system.
In good indoor conditions, you can expect the Golden Pothos to trail to 10 feet long. The Pothos is particularly fitting for indoor settings because it is able to filter gaseous toxins like formaldehyde from the air.
Bedroom
Green
Light Green