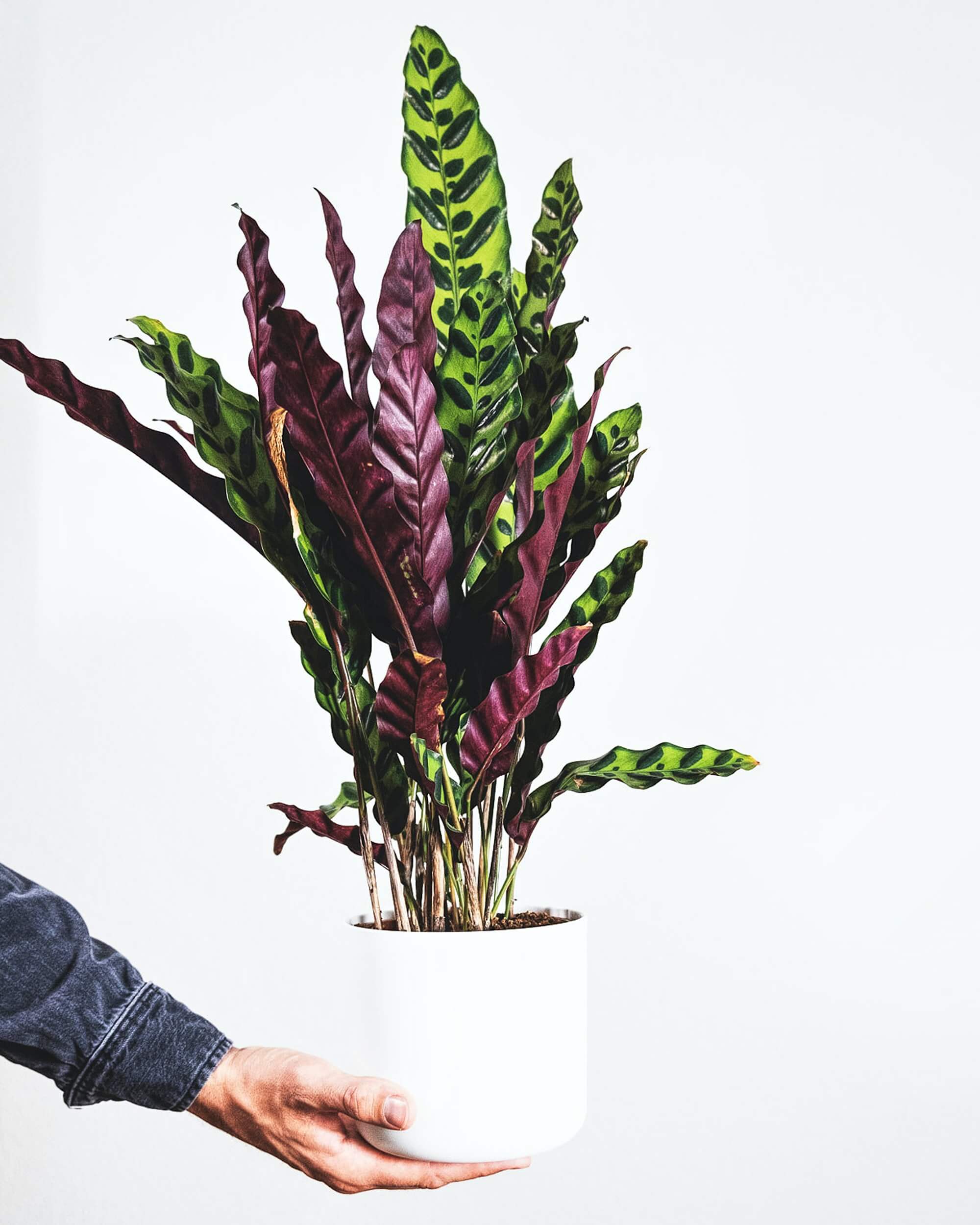 Maintenance
| | |
| --- | --- |
| Water | Keep the soil moist all the time |
| Fertilize | Slow releaser during the growing season. Fertilizing too much can burn its leaves. |
| Sunlight | Bright but not direct sunlight. It does well in moderate light conditions too. |
Calathea plants have a reputation for being finicky. Some varieties, such as the white fusion, are known among the plant community as "drama queens." But that the marantaceae family (which includes calathea and maranta, in addition to stromanthe and many others commercially known as "prayer plants") is a vast family, with a dizzying amount of varieties for houseplant hobbyists.

Many are much lower maintenance than that infamous white fusion. Many plants are a lost cause once the leaves drop, but most prayer plants are incredibly forgiving, often "coming back to life"—even if you've mistreated them for a long time. In proper conditions, the calathea will reward you with fast growth, and endless leaves.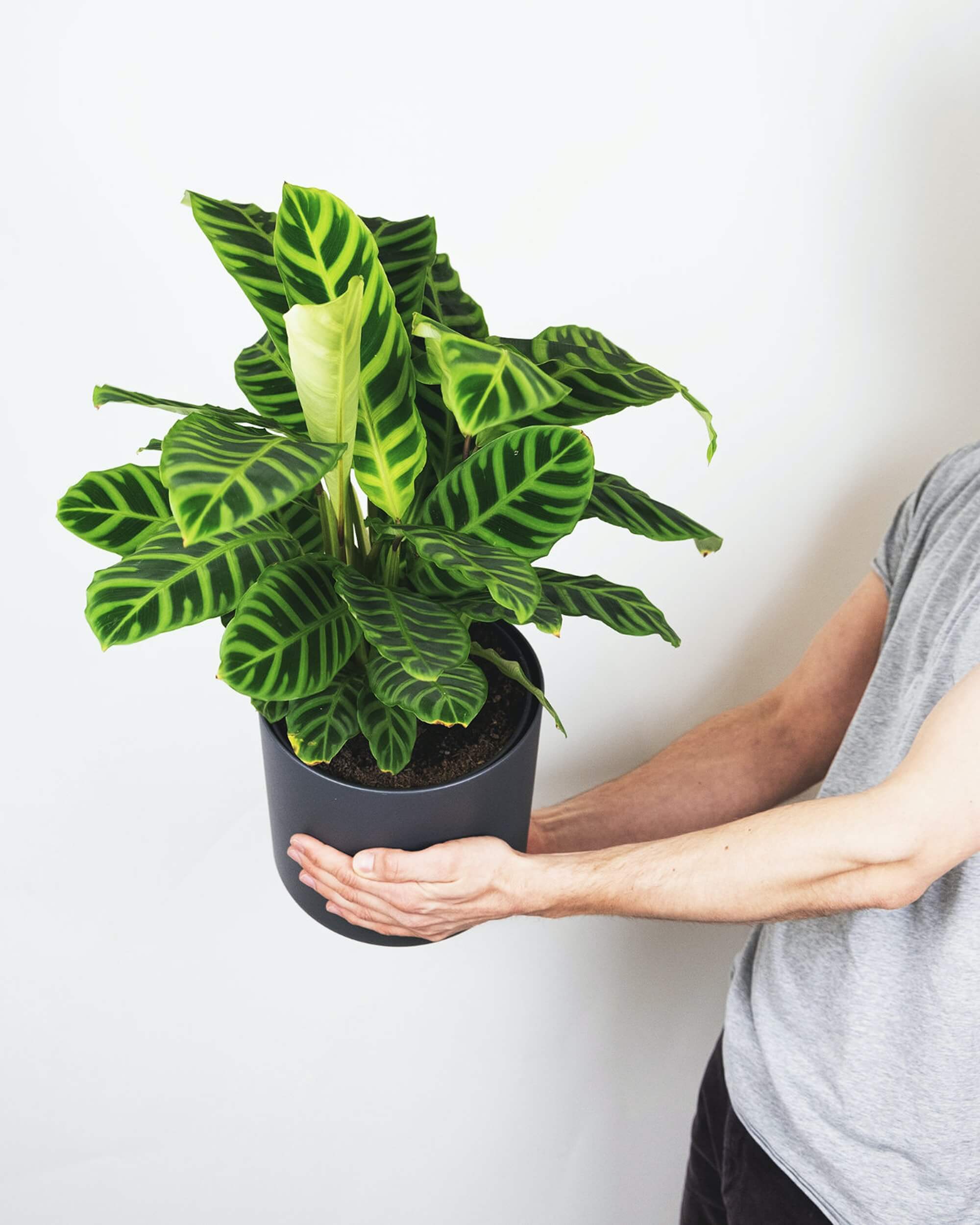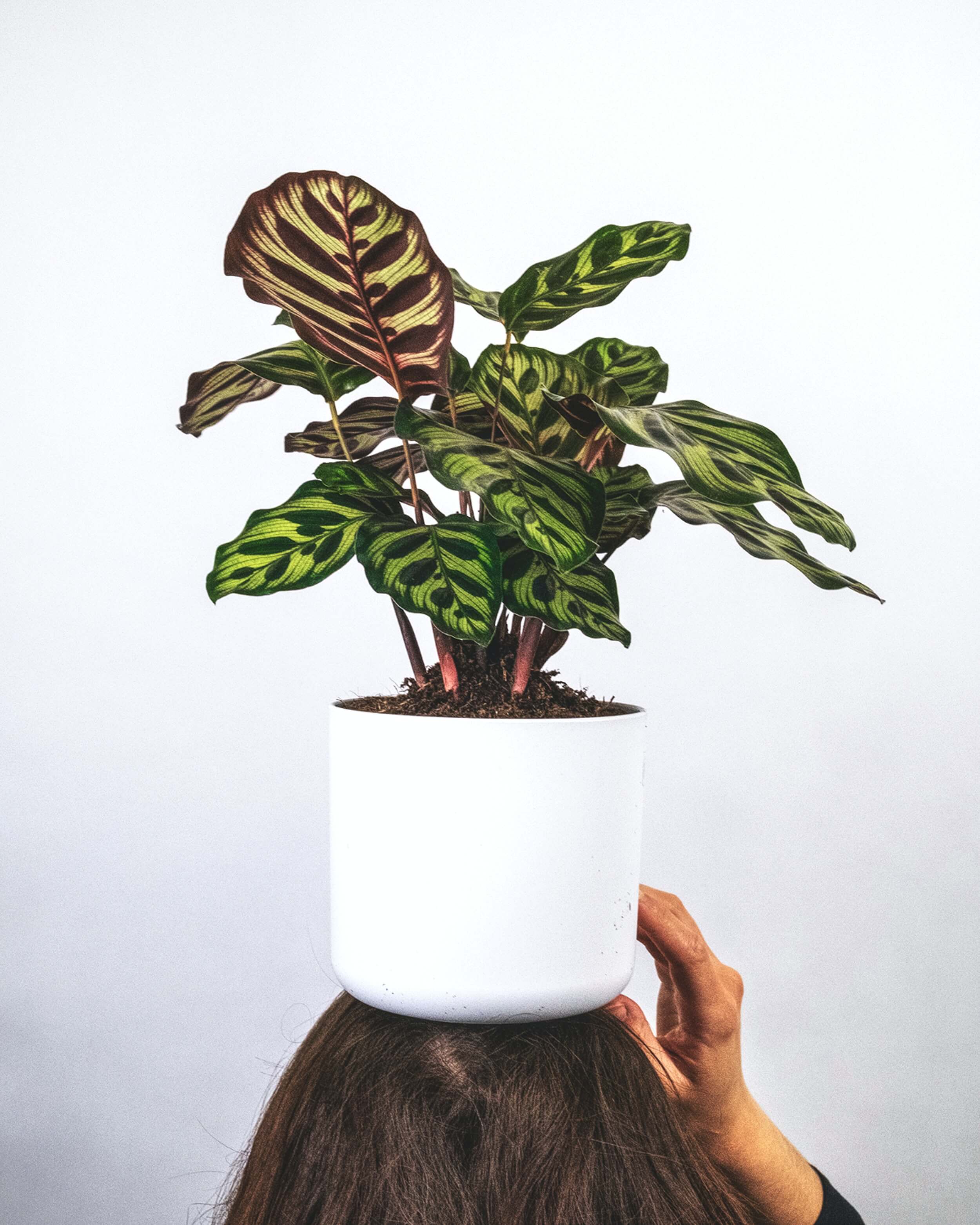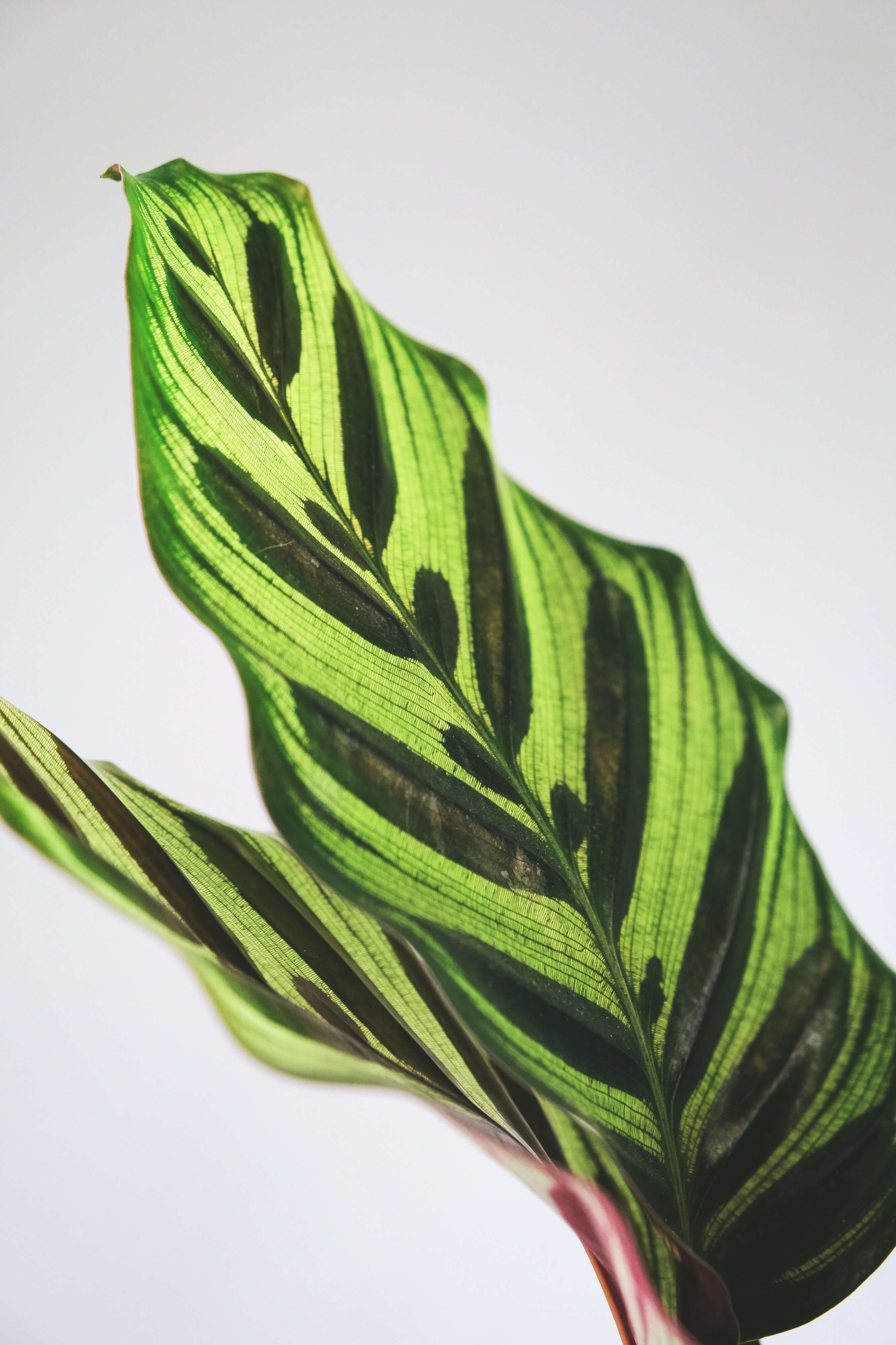 Calathea
Calatheas are commonly known as Prayer Plants because of their foliage pattern. With thin and beautiful leaves, this plant is conquering slowly all people's hearts.

It's a plant not recommended for beginners because of its high requirement of maintenance and humidity levels.
Green
Red