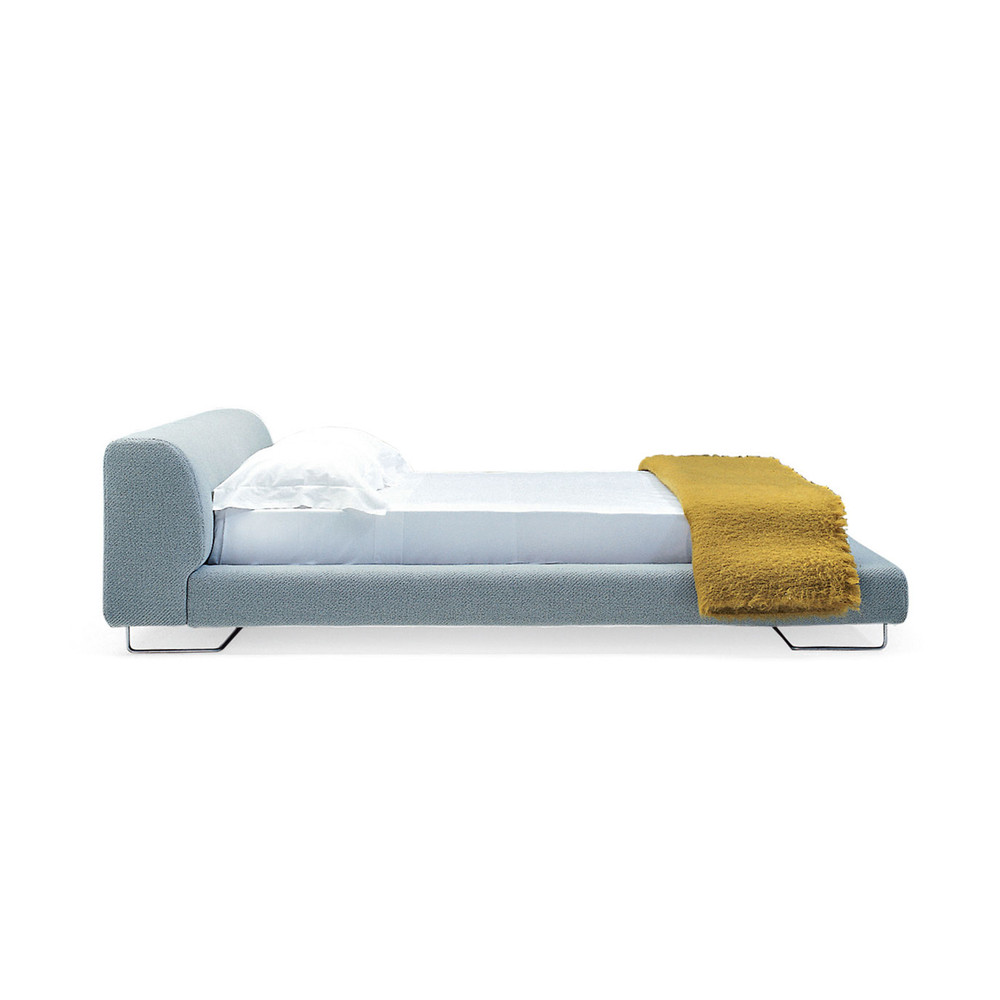 Materials
| | |
| --- | --- |
| Frame | Stress resistant polyurethane foam with differentiated densities and polyester fibers on wood frame. |
| Fabric | Upholstered in Coda Fabric with removable covers. |
Dimensions
| | |
| --- | --- |
| Width | 191cm |
| Height | 245cm |
| Slatted Base | 160cm x 200cm or 180cm x 200cm |
Moroso Lowland Bed
Designed by Patricia Urquiola 
A bed, a changing landscape made from elemental shapes which dynamically interact with one another. Patricia Urquiola deconstructs the classic bed, and re-proposes it through a synthesis of surfaces. Simplicity, definition, dynamism and transformation are the uniting characteristics which bring together the individual elements: seats, backrests and armrests are modules which can be coordinated, combined and endlessly reconfigured.
In 2000, the designer had already grasped what is now a well-established concept, the creation of system which works as a single piece, a project which goes beyond modularity-as-function to give absolute freedom in creating compositions dedicated to comfort and style.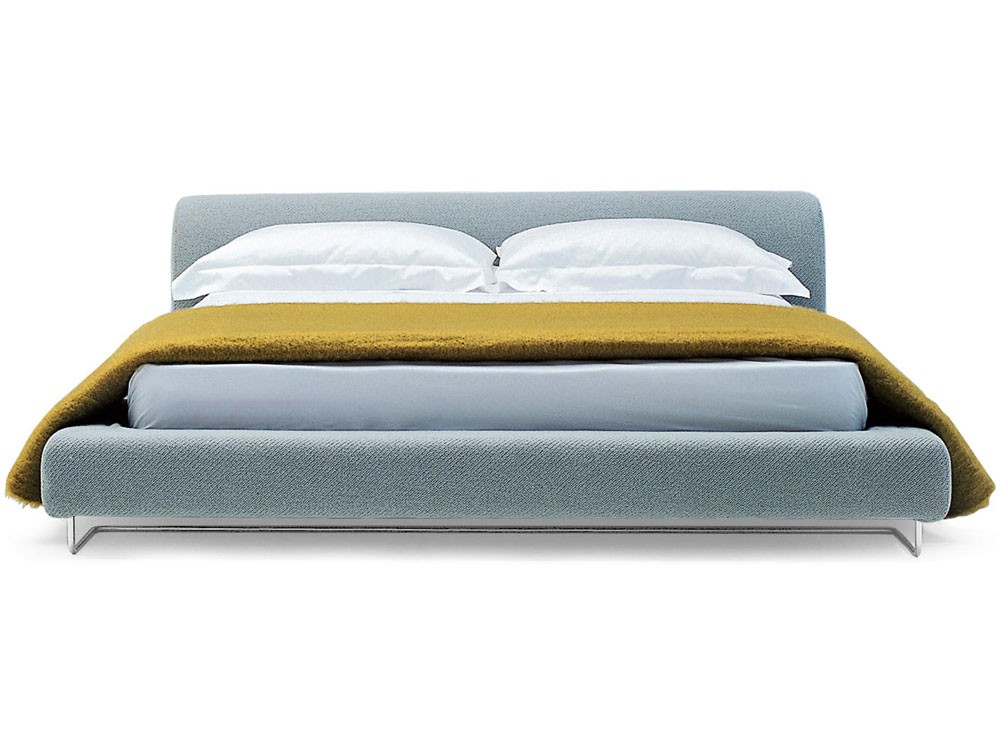 Lowland Bed
An elegant bed with a simplistic shape.
Bedroom